Wednesday, May 20, 2020
Mass will resume at St. Bernadette in a limited capacity on Monday, May 25th. If you wish to attend Mass:
1. Please contact the office by phone 303-233-1523 or email StBernparish@gmail.com.
2. Provide your name and how many in your household will be attending.
3. Mass offering will Monday-Friday at 8:00 am, Saturday at 4:00 pm or 6:00 pm, and Sunday at 8:00 am, 10:00 am am 12:00 pm. When you contact us, let us know which Mass(es) you CANNOT attend. We want to get as many people back to Mass as possible!
4. Provide us the best way to contact you so we can let you know which Mass to attend.
If you are not comfortable being out, please keep yourself safe and we will see you when you feel it is the right time.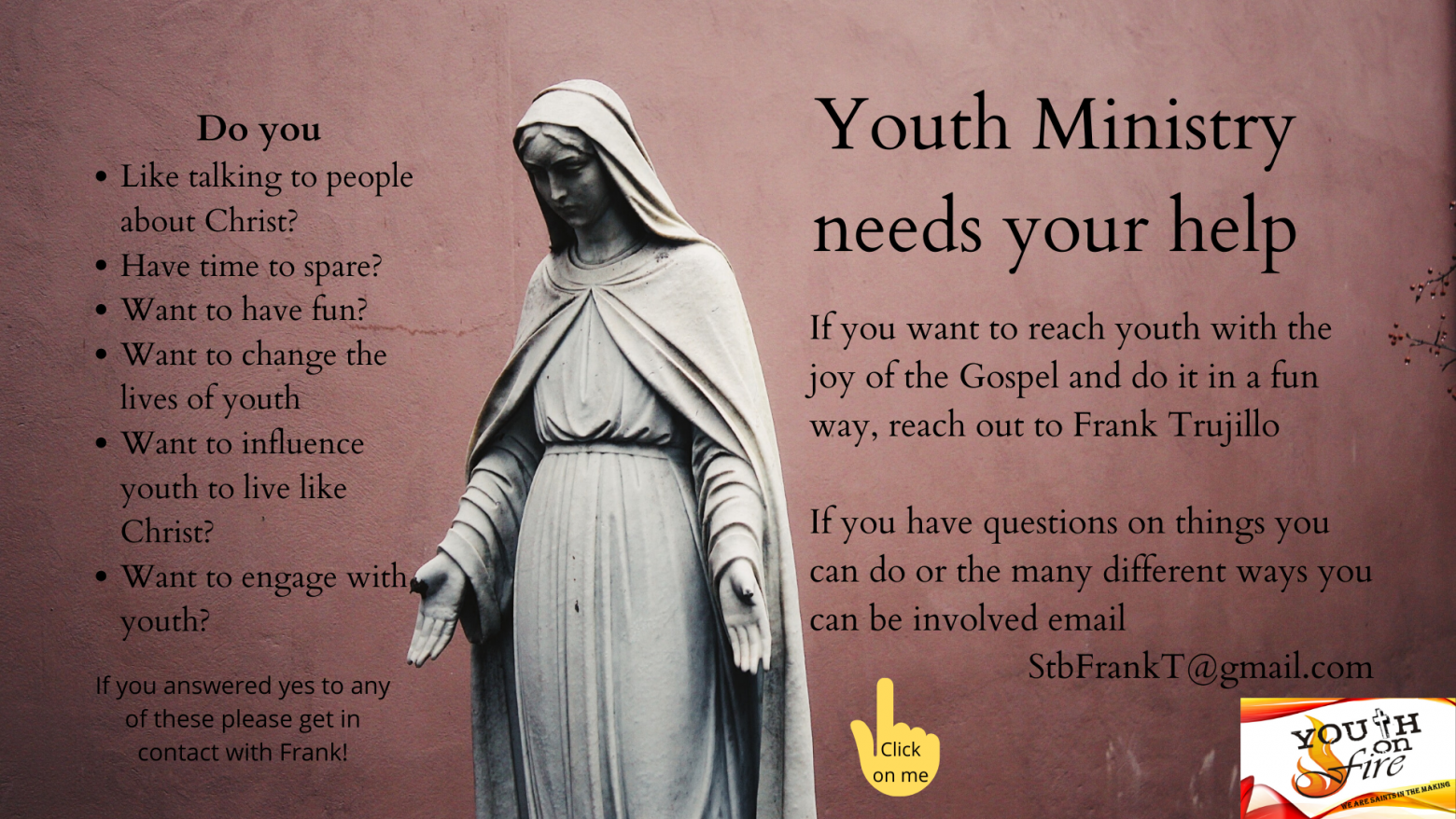 Congratulations to St. Bernadette Reconciliation students.  They have completed their studies for this season and are off to see how the 10 Commandments, the Beatitudes and Jesus' Commandments fit into their summer. God Bless our students and families. We are eternally grateful for our great teachers.
Who is meeting and when:
3rd/4th Grade Confirmation / 1st Communion Class to meet virtually on 5/31 @ 12:30 pm
Middle school / high school Confirmation Class to meet virtually on 5/24 at 10 am
RCIA to meet virtually 5/24 at 10 am
Vacation Bible School is in the planning stages for July 13-17. This year's theme is The Mighty Fortress: "In Jesus, the Victory Is Won" 1 Cor 15:57. We will have visits from a few saints during the week.
Women's Faith Group:
Wednesdays at 6pm via Zoom starting May 27. Fearless and Free is an eleven-lesson Bible study based on the book of Ephesians.

Hattie Pearl's is a non-profit Christian organization that offers a safe place where the elderly, children and homeless may come to receive a hot meal, a warm smile and the compassion of Jesus. We also provide resources that will help them integrate back into the community. Donations of individual bags of chips are needed for the lunches provided to the homeless.  If you are able to donate, please drop off goods at the parish office.
For more information on Hattie Pearl, please click
here
.
The Archbishop's Catholic Appeal is a lifeline for ministries and parishes during this time of COVID-19 crisis.  The Appeal funds nearly 40 ministries that help families who have lost jobs, reach out to the lonely and isolated, form holy priests and keep our Catholic school students learning remotely and growing their faith.
Watch Archbishop's Aquila's special message on the needs of our Church and how you can help.
Spring has sprung and flowers are blooming.  Our volunteer gardener/parishioner has already filled the planter behind the statue of St. Bernadette on 12th avenue with beautiful flowers. If you are able to make a monetary donation to offset the expense of this garden ministry, please send your donation to the office and indicate it is for the garden ministry. Thank you for your generosity.